Bestow Beautiful Breathing Ritual Handout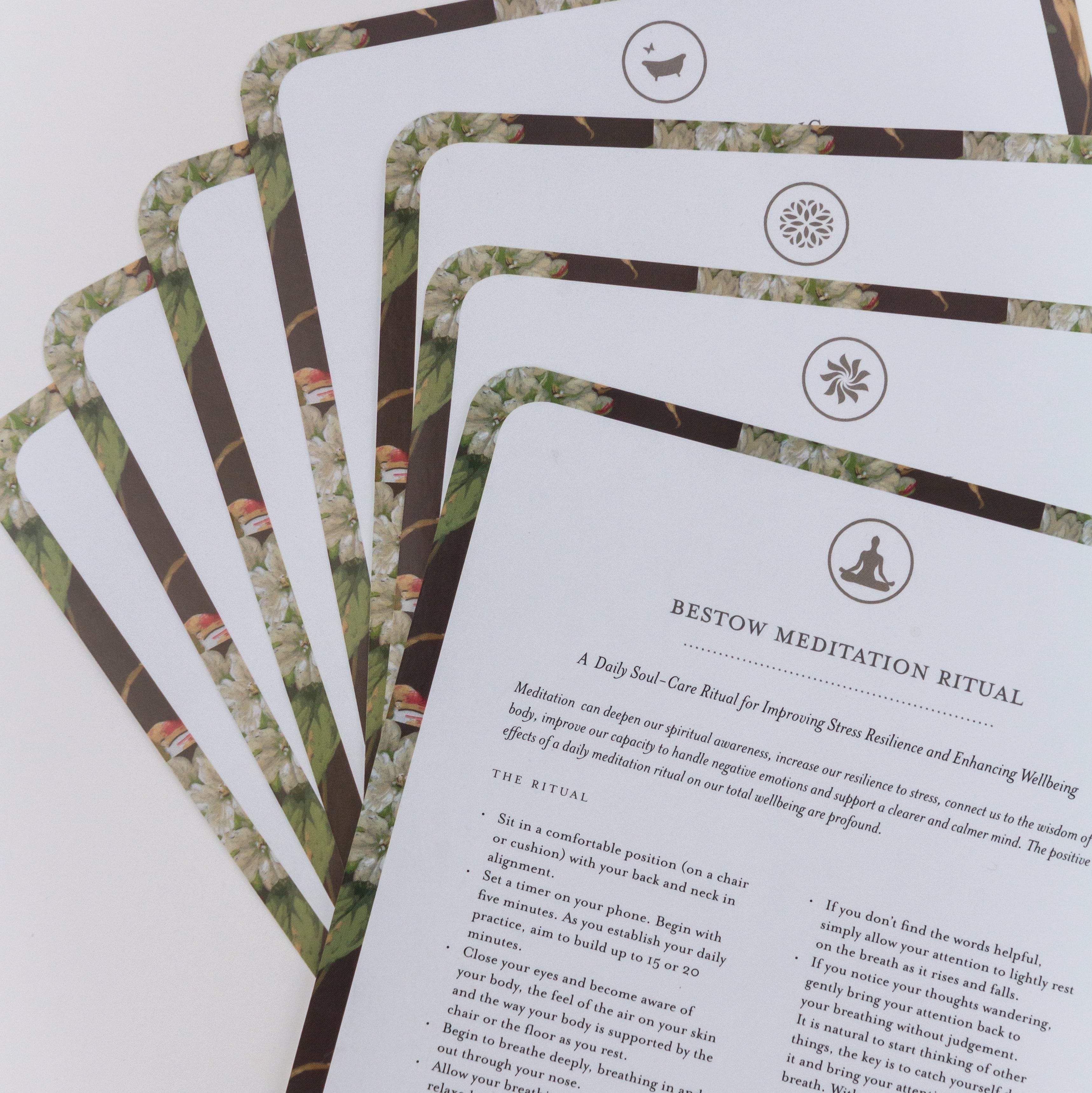 Great for clients who:
Struggle with stress resilience
Are looking for the next step in their wellness journey
When I see clients and ask them how they are, their response is often an outpouring of what is going on in their lives, not just the state of their skin.
These are the clients I always recommend the Bestow Beautiful Breathing Ritual. Although wellness and the idea of treating the skin holistically is becoming more well known, many haven't thought about the way they breathe and its effect on their skin and overall health. I find that it only takes a brief explanation about the fact that our breath is one of the very few links between our conscious and unconscious minds. This means we are able to harness our breath and in doing so change the status of our nervous system and our state of being.
If your client is interested, and even if they don't appear to be, I still encourage them to at least give it a go, they can begin by doing the very simple Bestow Beautiful Breathing Ritual. It might start out as something they do every morning or evening (or both) and then develop into a tool they can use whenever they feel their stress levels rise. It is even something simple they can do in public or in the car while stopped at the lights.
Another group of clients who could benefit from this ritual are those who have been working with you for a long time. They have been using the products and embracing some of the other Bestow rituals for some time. They may be ready for something a bit deeper. Or you may even have those very keen clients who may not have been working with you long but are ready to go on this journey and take everything thing you say on board.  They've already got an A+ by taking the products you've recommended and are looking for what else Bestow can offer them.
The Bestow Beautiful Breathing Ritual is a positive introduction to the more spiritual side of Bestow. It encourages people to get in touch with themselves through their breath in a simple way. It isn't too weird or 'out there' for most people to understand. Assure your client that there is some amazing science demonstrating the effect breathing has on our bodies. Clients can embrace this ritual and develop it into a regular practice which can then lead to either other more intense breathing practices or the Bestow Meditation Ritual. 
Contact Details
Request More Information
Details of the product above will be automatically included with your enquiry.