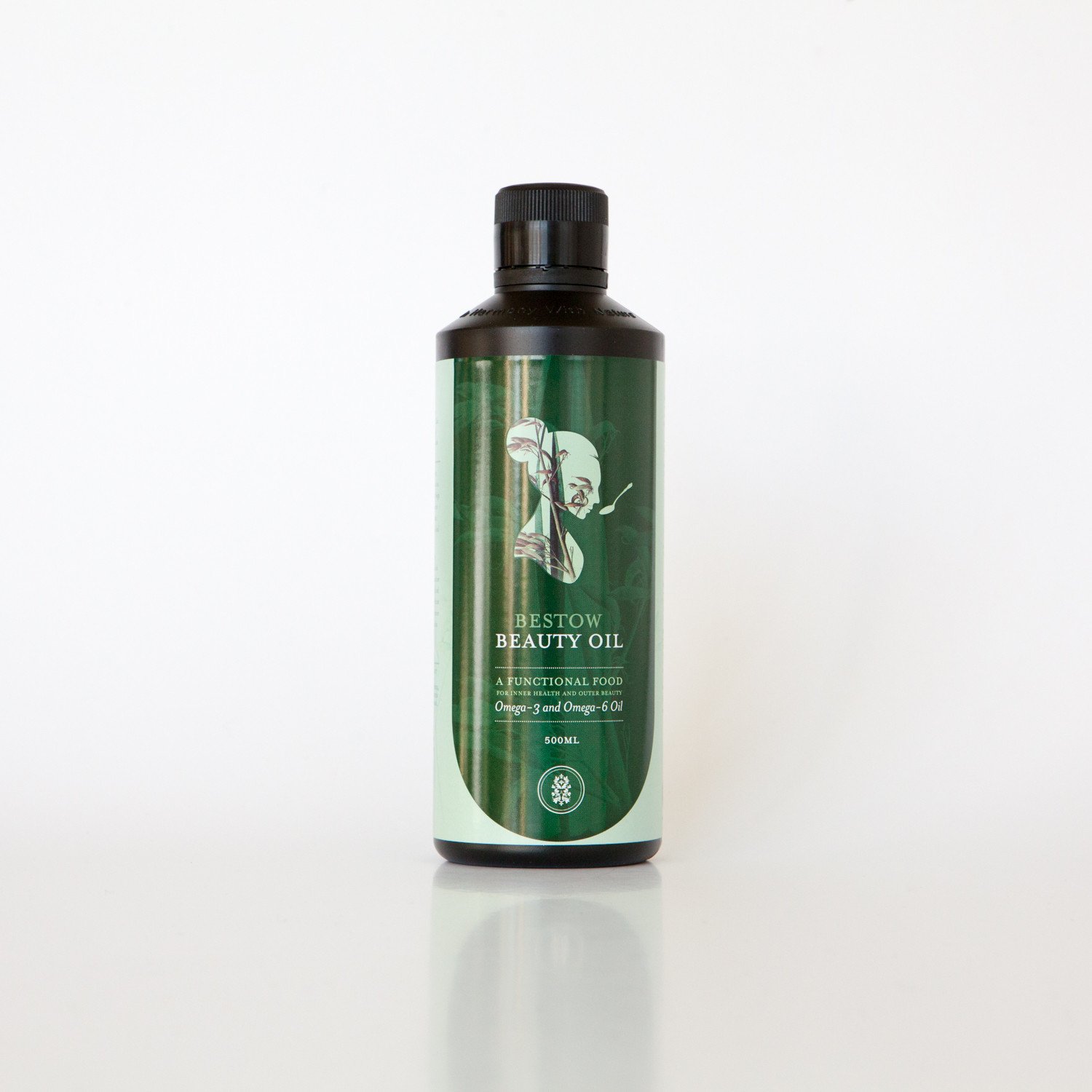 You may have noticed that our Bestow Beauty Oils are looking a little squashed. We initially thought it was just due to a rough ride during shipping, but after seeing more batches arrive in the same condition, we knew something else was going on. After a thorough investigation, our manufacturers found out that the bottles were being produced with uneven thickness on the walls, which over time causes one side to become indented under atmospheric pressure. To solve this issue, we have decided to go back to using a bottle we have used in the past, but it may take about 3-4 weeks for the new stock to arrive. In the meantime, the oils themselves are perfectly fine, it's just the bottle that may look a little squashed. If you would like to wait for the new bottles, just let Robyn know by leaving a comment in the checkout or calling us straight after you have placed your order on 0800-455-224.
WHOLESALE: $28.54
RETAIL: $54
----
Offers a blend of cold-pressed, organic flax seed and safflower oils, formulated to deliver the best balance of healthy fats for clear, glowing skin.

For best results take one tablespoon of Bestow Beauty Oil every day, mixed into food.
500ml RRP $54.00
50ml RRP $7.00
Contact Details
Request More Information
Details of the product above will be automatically included with your enquiry.