Bestow The Six Essential Nutrients Handout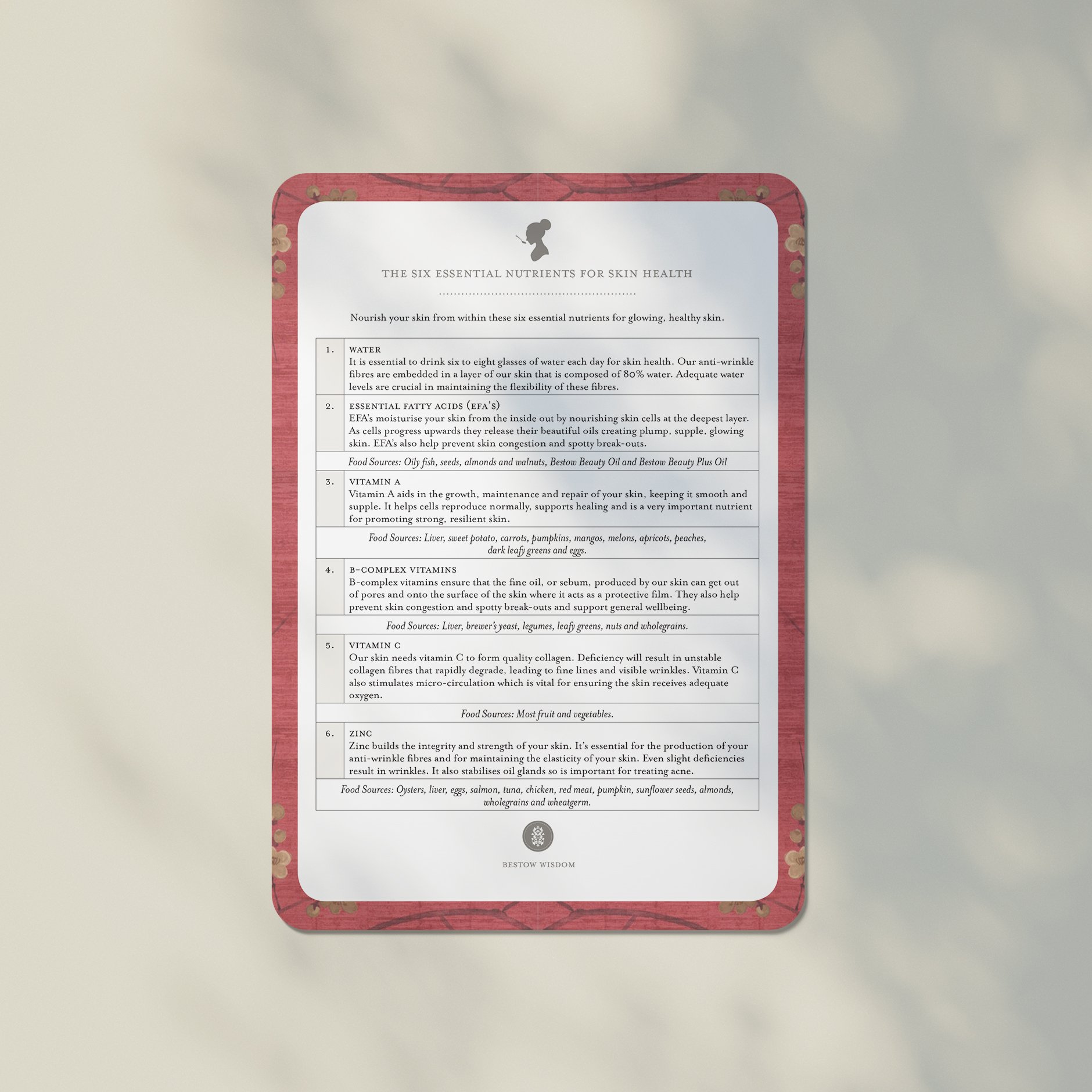 Eating a whole food diet rich in nutrients is important if you want healthy, beautiful skin. However, there are six nutrients that are particularly important for skin health. This handout offers a helpful guide to foods that are particularly rich in these skin nutrients.
Contact Details
Request More Information
Details of the product above will be automatically included with your enquiry.